When a PowerBI report gets more and more popular, all kind of users start requesting access to a report. Your PowerBI developers made the dataset, setup Row Level Security, and your key business user has made a stunning report.
Who to ask
New users are requesting access to that report but are confronted with the below message: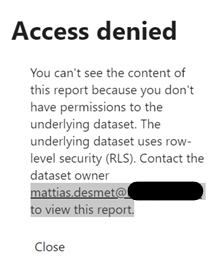 This mattias.desmet doesn't have a clue if he can give access, as he just created and deployed the dataset. It would be nice if we can inform the user of the process to follow, and we can.
Direct the access request
In the deployed dataset, go to Settings. Scroll down and you'll find a section Request access, that exactly does that.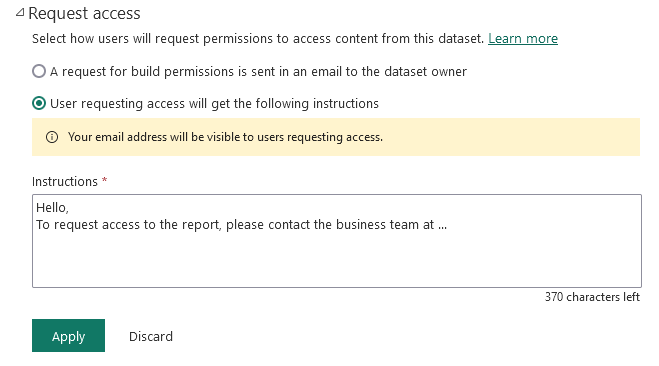 This clarifies any doubt for the end user and leaves you free to continue creating the next awesome dataset.
Read more on https://learn.microsoft.com/en-us/power-bi/connect-data/service-datasets-build-permissions
If you like these tips, be sure to read more of my BI related articles.